Coming soon!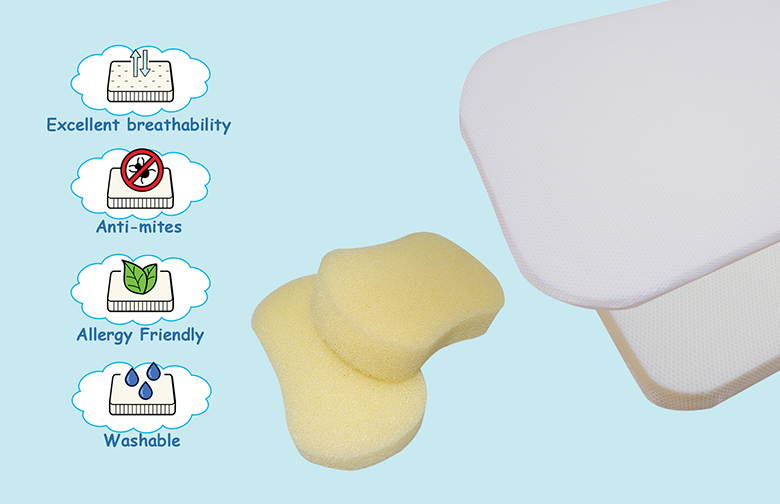 We have experienced great demand for more products made of silicone foam. Therefore we have several new products one the way. We look forward to being able to offer you a Carrycot Mattress, Baby Carriage Mattress and Eco-friendly Baby Sponges. You can pre-order them at a good price now. Then we ship the items as soon as they are in stock.
When good sleep matters most
Sleep is one of the most important ingredients in your child's development. That is why we are proud of, that our unique baby pillows give your child the absolute best sleep conditions.
Ensures your child a good and comfortable sleep
Our Baby- and Toddler pillows are made from hypoallergenic silicone foam, which has excellent breathability, repels dust mites and can be washed at very high temperatures. This ensures your child a good and comfortable sleep.
Flat Head Syndrome
It is strongly recommended that your child sleep on the back to prevent SIDS (Sudden Infant Death Syndrome). Unfortunately, this increases the risk of developing a flat head/crooked skull. But what is flat head syndrome and can you do something to avoid it?